10 Gram Cosmetic Jars with Silver Trim Caps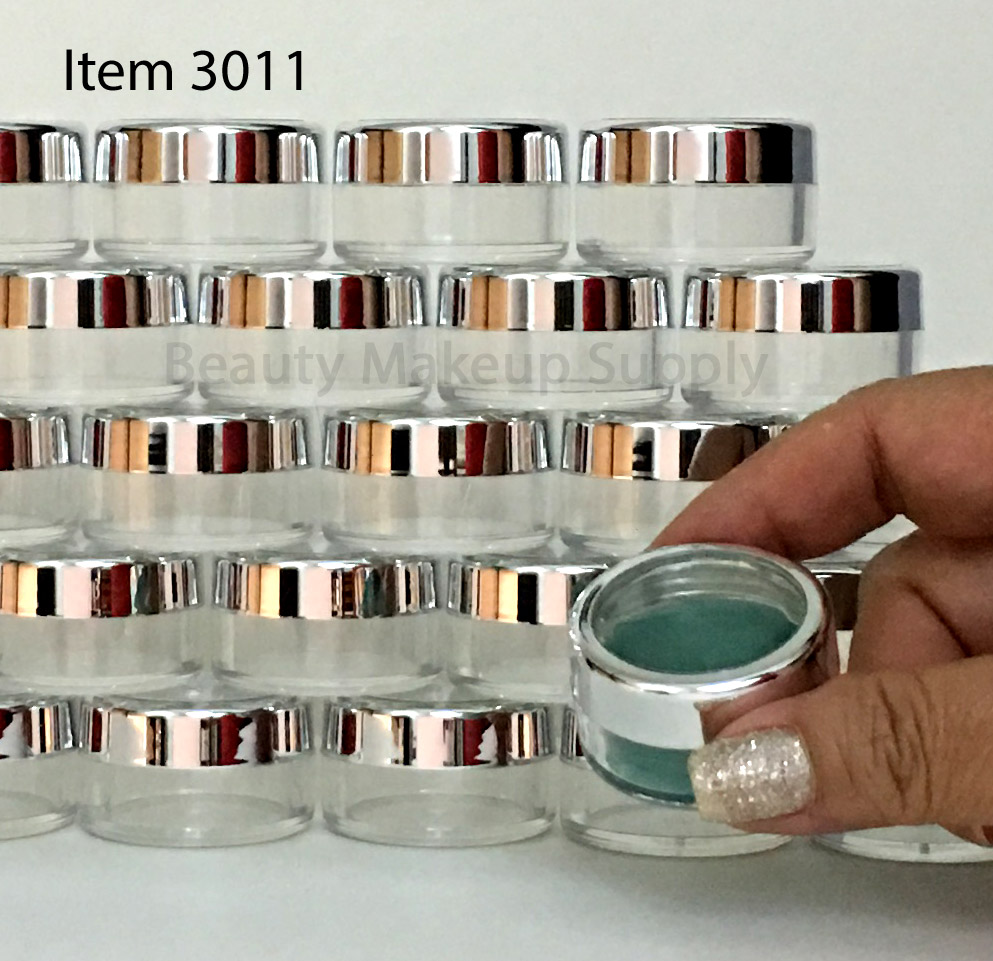 Luxury series of cosmetic jars in the size of 10 gram. Plastic round beauty containers paired with beautiful silver trim acrylic lids. Extremely chic cosmetic packaging choice with 3 different sifter option to choose from. A mini powder puff can also be placed on top of the sifter to create a powder product packaging.
Cap color: silver trim with acrylic clear center
Physical size: approximately 3/4" Tall (with the cap on) and 2" diameter
Capacity: approximately 0.667 fl. oz.
Material: Polystyrene (PS) Plastic
Before begin production, be sure to utilize the trial lot of 5 jars to fully test for fitness to ensure successful production.
For more information and photos click here.