Mini Cosmetic Airless Pump Bottles
---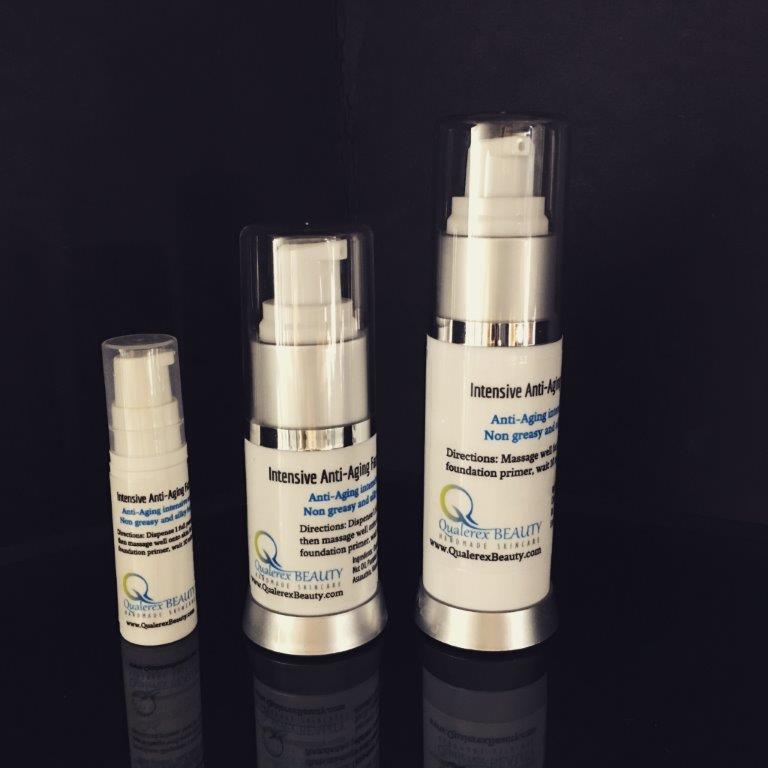 These are mini cosmetic airless bottles that are economically priced and perfect to use for deluxe sample product packaging so customers can try out a number of your products in a 5 ml airless bottle. They also can be used as a disposable or travel bottles to bring beauty products and throw away the bottle once it's used up. The bottle is white and can either be imprinted or place a label on the bottle to complete the packaging. The pump of this airless bottle is a snap-on type that can be closed by a pressing tool.
Size: approximately 2.9 inches in height and 0.75 inches in diameter
Capacity: approximately 0.16 fl. oz.
What is the advantage of using an airless bottle vs the conventional pump bottle? Airless bottles block out oxygen and keep the integrity of your formula for a longer period of time hence prolong the shelf life of your product. Using a conventional pump bottle, when the product in the bottle gets low and the pump no longer can dispense the product, you will need to remove the pump and try to get the remaining material out with the use of a spatula or some sort of stick tool. With the repeat opening of the pump and expose the content to air, some product will end up being oxidized and lose its
... more
Before beginning production, be sure to utilize the trial lot of 5 bottles to fully test for fitness to ensure successful production.
For more information and photos click here.